Dream Tending – An Invitation to Spiritual Growth
With Amy Curran
May 22 - 25, 2023
'Dreams do not deceive, they do not distort or deny or disguise… They are invariably seeking to express something we do not yet know or understand about ourselves.' This quote by Swiss psychiatrist and father of Dreamwork, Carl Jung allows us to see the intention of the nocturnal dream, to create meaning and understanding of who we are, thereby connecting us to our higher spiritual self.
Dreams are meant to provide healing and create wholeness for us, according to author and Dreamworker, Jeromy Taylor. In fact, dreams can be seen as, 'Unopened Letters From God', like the book title suggests, from Rev. Robert L. Haden Jr, of the Haden Dream Institute. If we are willing to 'open' and explore our nocturnal dreams thru deep spiritual listening, like the prophets who were guided by their dreams, we may hear what God is saying to us.
Dream tending holds space for particular nocturnal dreams that invite deeper reflection and wonder, encourage spiritual growth, and offer connections to waking life. It is a process of discovery on a continuum of personal exploration rather than a definitive interpretation provided by another.
This three-day retreat will provide you will the following opportunities:
Learn the basics of Dreamwork, tools to increase dream recall, and creative exercises to enhance the dream experience.

Explore the benefits of working your dreams, in group and one-on-one practice.

Discover ways that God speaks to us through our dreams.

Experience the spiritual growth dimensions of Dreamwork.
Please register early. We must meet a minimum number of participants to hold this retreat.
Leader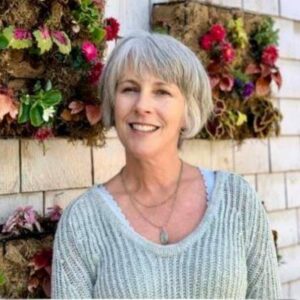 Amy Curran
Amy Curran is a Dreamwork Facilitator, certified in the Jungian mystical and Christian tradition at The Haden Institute in Asheville, North Carolina. She has a practice on Bainbridge Island, in Washington State called Inner Dreamwork, www.innerdreamwork.com. Amy facilitates dream groups and individual sessions with participants in person and on Zoom. She has also led virtual and in-person dream workshops in her private practice. In addition, Amy has provided support for Kevin Laughlin's short course on Dreams, Discernment, Saints and Scriptures at Holy Apostles in Boise, Idaho. She has facilitated virtual dream groups for the Spiritual Directors International Conference; Hawaiian Island…
Learn more about Amy Curran