Justice Impels
With Sr. Elisa Martinez, OSB
June 3 - 5, 2022
Monastery of St. Gertrude Vision
Prayer awakens. Justice impels. Compassion acts.
Thy Kingdom Come
Spirit Center and the Monastery of St. Gertrude present four retreats based on the monastery's vision statement. Each retreat explores one aspect of the vision. The retreats stand alone; participation in one does not require participation in the others.
Many prophets of the past and the present challenge us to find ways of journeying with those who are experiencing the evils of racism, violence, poverty, climate disruption, and human migration in search of an escape from violence and poverty. We will explore ways of looking at these issues in light of the Gospel call to be peacemakers and instruments of transformation.
We will visit some of those prophets whose purpose is to awaken in us the desire to journey with the marginated.
"The protests of the marginated are the voices of God." — Desmond Tutu
Leader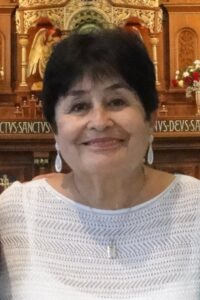 Sr. Elisa Martinez, OSB
Sister Elisa Martinez dedicated over thirty years to providing high-risk youth and their families with alternatives to gangs, drugs, and violence. Her ministry has taken her through dangerous streets, fractured homes, and to El Salvador where she and her colleague Father Stan Bosch journeyed with Catholic Charity Caritas staff to provide healing in the gang-afflicted country. Sister Elisa holds a Master of Social Work and lives "on mission" in Los Angeles where she has ministered in the barrios for many years.
Learn more about Sr. Elisa Martinez, OSB