Thy Kingdom Come
With Tim Oberholzer
November 11 - 13, 2022
Monastery of St. Gertrude Vision
Prayer awakens. Justice impels. Compassion acts.
Thy Kingdom Come
Spirit Center and the Monastery of St. Gertrude present four retreats based on the monastery's vision statement. Each retreat explores one aspect of the vision. The retreats stand alone; participation in one does not require participation in the others.
Thy Kingdom Come belongs to the most well-known prayer in Christianity, the Our Father. Thy Kingdom Come summarizes the Monastery of St. Gertrude's Vision Statement. But what does it mean?
We will come together in contemplation and conversation to explore Thy Kingdom Come. Scripture and the Rule of St. Benedict offer consideration points. Lived experience presents encounters and obstacles. Individually we will ponder. Together we will share. Thy Kingdom Come.
Come open and curious in heart, soul, mind, and body. Be prepared to create space for yourself, others, and the Other.
Feel free to bring your favorite Bible translation and/or a copy of the Rule of St. Benedict if you would like to explore beyond what will be provided in the retreat handouts.
Leader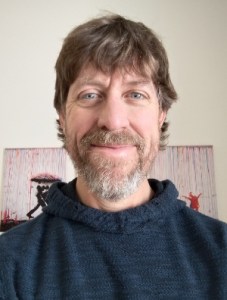 Tim Oberholzer
Tim Oberholzer directs Spirit Center, coordinates facilitated retreats, and is a novice spiritual director. Tim spent five and a half years as a Trappist monk at New Melleray Abbey in Peosta, Iowa.  Deep prayer and reflection led him to leave the community prior to making solemn profession. He moved to Idaho to be closer to his parents, discovering the Monastery of St. Gertrude through a job posting for the innkeeper at the Inn at St. Gertrude. Tim earned a business degree from the University of Notre Dame, studied philosophy and theology at the University of St. Thomas, and currently participates…
Learn more about Tim Oberholzer