L.I.V.E. – Monastic Practices
With Tim Oberholzer
July 7 - September 29, 2022

When I entered monastic life at New Melleray Abbey, I was given a copy of Monastic Practices by Charles Cummings, OCSO. The three of us in the novitiate met regularly with a senior member of the community to discuss the contents and to apply these practices in our monastic lives.
I am no longer a monk but Benedictine life still holds me. This book discussion will explore monastic practices from a perspective outside the monastery walls. Just as I met with my fellow novices, I invite you to join me in a weekly discussion of monastic topics including sacred reading, liturgical prayer, work, silence, waiting, stability, and death.
This 13-week journey provides an opportunity to delve into one chapter of Monastic Practices Revised Edition by Charles Cummings, OCSO each week. Via 1-hour Zoom sessions, Thursdays, 1-2 pm (Pacific) 4-5 pm (Eastern), our group will share thoughts and impressions of the chapter. We will explore the relevance and applicability of Benedictine life practices lived in "ordinary" circumstances.
Commitment to the weekly reading is essential as is a commitment to attending and sharing in the weekly Zoom sessions.
Note: Please purchase Monastic Practices Revised Edition by Charles Cummings, OCSC, prior to the July 7th session.
St. Gertrude's L.I.V.E. (Living In a Virtual Environment) offers online programs to further opportunities for prayer, learning, community, and spiritual growth from a Benedictine perspective. We look forward to bringing the Monastery of St. Gertrude to you, wherever you are.
Leader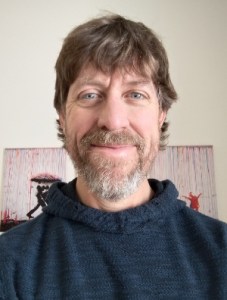 Tim Oberholzer
Tim Oberholzer directs Spirit Center, coordinates facilitated retreats, and is a novice spiritual director. Tim spent five and a half years as a Trappist monk at New Melleray Abbey in Peosta, Iowa.  Deep prayer and reflection led him to leave the community prior to making solemn profession. He moved to Idaho to be closer to his parents, discovering the Monastery of St. Gertrude through a job posting for the innkeeper at the Inn at St. Gertrude. Tim earned a business degree from the University of Notre Dame, studied philosophy and theology at the University of St. Thomas, and currently participates…
Learn more about Tim Oberholzer