L.I.V.E. – Using Your Demons to Grow in Virtue
With Samantha L. Miller
August 23, 2022
Early monks talked a lot about demons and how they tried to keep us from living virtuously, or from living with God. They also spoke about the demons' powerlessness in the face of our own freedom. We will explore what early Christian ascetics had to say about using demonic attempts at destruction as opportunities to increase one's virtue. Our discussion will especially consider how we may turn our own demons (in the various ways we might think of what they are) to turn away from evil and draw closer to God.
St. Gertrude's L.I.V.E. (Living In a Virtual Environment) offers online programs to further opportunities for prayer, learning, community, and spiritual growth from a Benedictine perspective. We look forward to bringing St. Gertrude's to you, wherever you are.
Leader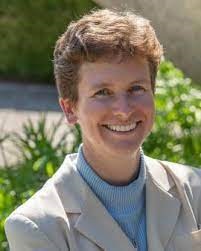 Samantha L. Miller
Samantha L. Miller, (Ph.D., Marquette University) is an assistant professor of theology at Whitworth University in Spokane, Washington. Her most recent books are John Chrysostom and African Charismatic Theology in Conversation: Salvation, Deliverance, and the Prosperity Gospel (Lexington Press) and Chrysostom's Devil: Demons, the Will, and Virtue in Patristic Soteriology (IVP Academic). Her research interests are early church history and spirituality, and her human interests are canoeing, hiking, and everything outdoors.
Learn more about Samantha L. Miller