Spirituality Ministry Team
Responding to the world's profound hunger for depth and meaning, our Spirituality Ministry nurtures and supports the individual spiritual journey of all faith traditions. Rooted in our Benedictine spirituality, we offer certified spiritual direction, private retreats, and group retreats. Inviting inner transformation and deeper connection with our Creator, we welcome each person into a sacred space.
Events with Spirituality Ministry Team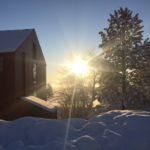 Come to the Quiet
January 27 - February 3, 2023
Come away for a silent, individually directed retreat with optional faith sharing, creative expression, body prayer, and ritual. Relax in God's presence, surrounded by natural beauty and supported by a praying community.