Compassion Acts
With Sr. Kim Marie Jordan, OSB
August 12 - 14, 2022
Monastery of St. Gertrude Vision
Prayer awakens. Justice impels. Compassion acts.
Thy Kingdom Come
Spirit Center and the Monastery of St. Gertrude present four retreats based on the monastery's vision statement. Each retreat explores one aspect of the vision. The retreats stand alone; participation in one does not require participation in the others.
Compassion Acts is an experiential retreat encompassing numerous topics including: empathy, compassion, self-compassion, perfectionism, forgiveness, suffering, disability, The Two Wolves at the Door, One Good Deed, and works of compassion.
Over the course of the weekend, Sr. Kim will present each topic through personal stories and select videos. For each topic, retreatants will have the opportunity to further explore the movements of compassion in their own lives and in the lives of others through small group discussions.
Leader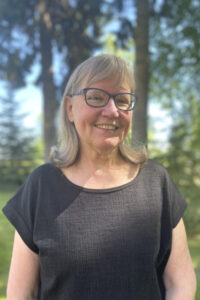 Sr. Kim Marie Jordan, OSB
Sister Kim Marie Jordan made her Perpetual Monastic Profession on March 10, 2012. The ceremony celebrated an eight-and-a-half-year formal journey into monastic life that has included triumphs such as contributing to the Monastery's capital campaign and returning to college to study social work. "I learned to let go and let God speak to me. You really have to do that in religious life. A lot of times this call from God is not even in your own understanding. When I made First Profession, I realized that actually understanding my call wasn't necessary. I don't know why God chose me. What…
Learn more about Sr. Kim Marie Jordan, OSB